Meet the Team
Mark McSherry

Director of Strategic Development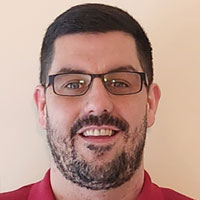 Mark has worked in a wide variety of services including homeless services, community services, therapeutic residential communities for women and children. He has gained a comprehensive understanding of the needs and supports that vulnerable young people require to build better futures. Mark then began supporting children and young adults and was responsible for setting up bespoke services nationwide in collaboration with Tusla and the HSE. He has a unique ability to manage and safeguard presenting challenges whilst also ensuring services encourage and enable both the individual and staff teams in each service to reach their full potential.
Elaine Currie

Director of Practice Development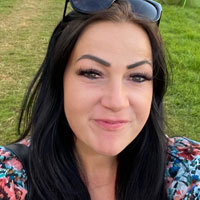 Director Elaine Currie spent 14 years in business and accounting then went into social care completing a BA in Applied Social Studies and Professional Social Care. During the last 6 years, Elaine has been a manager of over fourteen aftercare services then progressing onto Deputy Director in a previous organisation. Elaine is currently completing a Masters in Humanistic and Integrative Psychotherapy.
Luis Gracias

Head Of Quality Assurance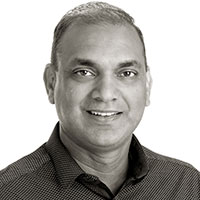 Luis has over 20 years of experience in Ireland, the UK, Europe, USA, and Latin America. He was the Director of Operations in one of the leading Healthcare Organizations in Ireland. He has recently been appointed as Head of Quality Assurance at Attuned Programmes Ireland. He has extensive experience in start-ups of Residential Care Centres in the Disabilities and Mental Health services in Ireland.
In September 2022, Luis completed an MSc in Health and Social Care at Edinburgh Napier University, Scotland. He also has a Business Administration Diploma and a Degree in Mechanical Engineering.
Luis co-founded a charity and successfully secured funding and project-managed building and installation of the Olympic torch monument in the town of Nova Friburgo, Rio de Janeiro State, to commemorate the Rio 2016 Olympic games.
Patrick Fitzpatrick

Administration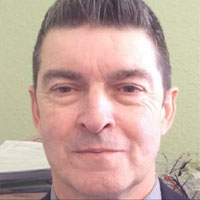 Having worked in Eircom in a very competitive busy environment in various roles including Credit Control, Data Sales Administration, Staff Supervision, Account Management, and Corporate Sales, Patrick then qualified in Counselling and Psychotherapy, Addiction Studies, and Reality Therapy and changed his career to working in the Voluntary & Community Sector in 2006. He joined us in 2019 and is responsible for the Recruitment Process of Social Care Staff, Administration, and Facilities Management.
Marie Doyle

Aftercare Manager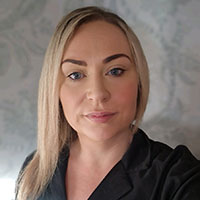 Marie has worked for many years supporting people in all stages of their life from birth to the elderly. She has worked in a variety of different settings including mainstream residential services, community-based services, and disability services including residential, day services, and in a home support capacity. She has a great passion for supporting young people with complex needs and is grateful to be part of the process that enables them to reach their full potential. Marie is currently the Aftercare Manager for our services in the Leinster region.
Our Consultants
Paul Van Heeswijk

Consultant Child and Adolescent Psychotherapist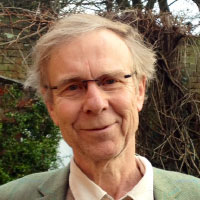 Paul is an Attachment-Based Psychoanalytic Psychotherapist and Child Psychotherapist who has worked with individuals, couples, and families for over 40 years. He has vast experience working as a consultant and Head of Psychotherapy in several organisations in the UK and Ireland. Paul provides consultancy support to our staff teams, practitioners, and managers.
Dr. John Gibson

Specialised Therapeutic Training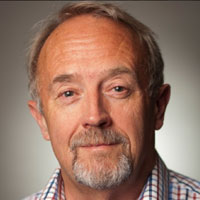 Dr. Gibson has extensive experience in the field of social care. He delivers trauma-informed and TCI informed training to our staff teams, management. He works closely with our management team to implement training content. He also provides one-to-one mentoring and coaching to the management team. He is involved in the development of our model of care. John has an established clinical practice with foster, adoptive, and birth parents based on Dyadic Development Psychotherapy. He is a faculty member of the Residential Child Care Project, Cornell University, NY.
Eoghan Keogh

Wellbeing Retreat Facilitator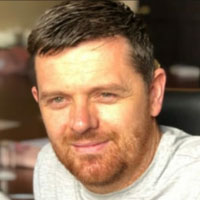 Eoghan currently works as a secondary school chaplain, retreat director, and delivers wellbeing retreats for professionals that support children and young adults. His retreats and one-to-one work aim to support attendees to grow and develop practices that allow them to maintain positive wellbeing in both their professional and personal life. The process develops a habit of reflective practice and facilitates a safe space where people can explore their current and lived experiences, so each person seeks to notice what gives them life, energy, and meaning in their professional and personal life. This enables people to reflect on their lifestyles and decision-making, which in turn is helpful in their work.