Meet the Team
Mark McSherry

Director of Strategic Development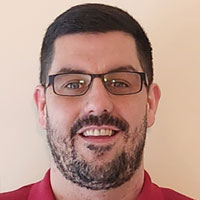 Mark has worked in a wide variety of services including homeless services, community services, therapeutic residential communities for women and children. He has gained a comprehensive understanding of the needs and supports that vulnerable young people require to build better futures. Mark then began supporting children and young adults and was responsible for setting up bespoke services nationwide in collaboration with Tusla and the HSE. He has a unique ability to manage and safeguard presenting challenges whilst also ensuring services encourage and enable both the individual and staff teams in each service to reach their full potential.
Elaine Currie

Director of Practice Development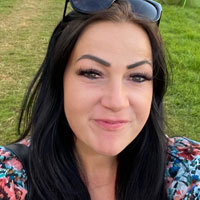 Director Elaine Currie spent 14 years in business and accounting then went into social care completing a BA in Applied Social Studies and Professional Social Care. During the last 6 years, Elaine has been a manager of over fourteen aftercare services then progressing onto Deputy Director in a previous organisation. Elaine is currently completing a Masters in Humanistic and Integrative Psychotherapy.
Tara Gaffney

Head of Services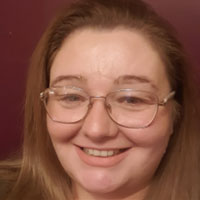 Tara has over 24 years of experience in the residential care of children and young adults. Working in the state and private sectors providing Children's Residential and Special Care Services, she has held positions as a Social Care Worker, Social Care Leader, Deputy Manager, Social Care Manager, and Residential Services Manager. Tara is child centred and advocates inter-agency collaboration. She has a BA in Applied Social Studies in Social Care (Hons) and a Higher Diploma in Disability Studies. Tara also has a Certificate in Quality Innovation and Leadership with HIQA. She is an accredited Associate Therapeutic Crisis Intervention instructor and a qualified Gestalt Psychotherapist, now working on her MA.
Katie Hogan

Head of Services
Katie has worked in the Social Care sector for over 10 years. She has experience of supporting both young people and adults, who present with complex mental health issues, intellectual disabilities, and autism spectrum disorder, in a variety of settings ranging from residential services, day service, and community-based services. Katie's Social Care degree, coupled with her management qualifications and experience has equipped her to support our skilled and enthusiastic team to enable the young people and adults that we care for, to reach their full potential.
Claire O'Hara

Social Care Manager
Claire is a Social Care Manager in a bespoke children's unit. Before joining us, Claire had an established career in private residential care having managed teams in Ireland and Australia. Claire's interest and skill set are in child protection and assessing risk. Claire graduated with a BA in Professional Social Care and has spent the past ten years working with vulnerable young people in mainstream settings.
Patrick Fitzpatrick

Administration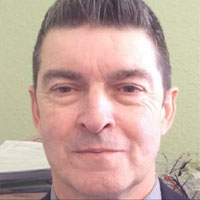 Having worked in Eircom in a very competitive busy environment in various roles including Credit Control, Data Sales Administration, Staff Supervision, Account Management, and Corporate Sales, Patrick then qualified in Counselling and Psychotherapy, Addiction Studies, and Reality Therapy and changed his career to working in the Voluntary & Community Sector in 2006. He joined us in 2019 and is responsible for the Recruitment Process of Social Care Staff, Administration, and Facilities Management.
Marie Doyle

Aftercare Manager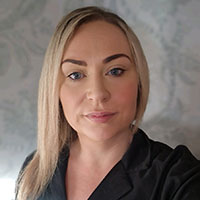 Marie has worked for many years supporting people in all stages of their life from birth to the elderly. She has worked in a variety of different settings including mainstream residential services, community-based services, and disability services including residential, day services, and in a home support capacity. She has a great passion for supporting young people with complex needs and is grateful to be part of the process that enables them to reach their full potential. Marie is currently the Aftercare Manager for our services in the Leinster region.
Jolene Hurley

Disability Service Manager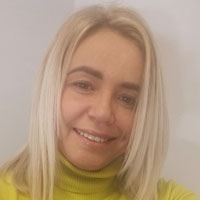 Jolene has worked in the Intellectual Disability sector for 10 years of which 7 were of a managerial capacity. She has worked across residential and respite homes for adults and children in disability services. Jolene main expertise is supporting adults and children with Autism. She holds a management and Social Care degree which assists her in leading a staff team of Social Care workers and Support social Care workers. Jolene works from a therapeutic model to ensure her staff team support the person in a safe and stable environment where they can positively engage with their personal centred plan whilst also building and maintaining positive relationships. This enables each person to reach self-actualization at a pace that is right for them.
Our Consultants
Patrick Tomlinson
Non-Executive Director
Model development, Leadership and Organisational Consultant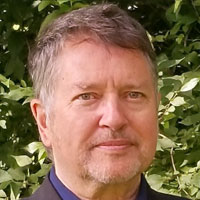 Patrick's experience spans from 1985 mainly in therapeutic services for children who have suffered trauma. Beginning as a residential care worker he has held positions at all organizational levels, up to CEO. He is a qualified clinician, strategic leader, manager, and author of numerous papers and books. Therapeutic models that Patrick has worked on have gained widespread recognition.
Paul Van Heeswijk

Consultant Child and Adolescent Psychotherapist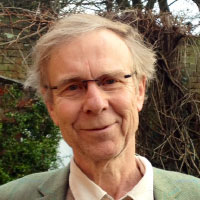 Paul is an Attachment-Based Psychoanalytic Psychotherapist and Child Psychotherapist who has worked with individuals, couples, and families for over 40 years. He has vast experience working as a consultant and Head of Psychotherapy in several organisations in the UK and Ireland. Paul provides consultancy support to our staff teams, practitioners, and managers.
Dr. John Gibson

Specialised Therapeutic Training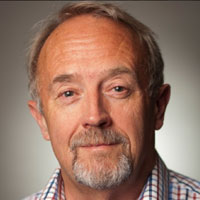 Dr. Gibson has extensive experience in the field of social care. He delivers trauma-informed and TCI informed training to our staff teams, management. He works closely with our management team to implement training content. He also provides one-to-one mentoring and coaching to the management team. He is involved in the development of our model of care. John has an established clinical practice with foster, adoptive, and birth parents based on Dyadic Development Psychotherapy. He is a faculty member of the Residential Child Care Project, Cornell University, NY.
Eoghan Keogh

Wellbeing Retreat Facilitator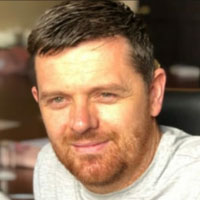 Eoghan currently works as a secondary school chaplain, retreat director, and delivers wellbeing retreats for professionals that support children and young adults. His retreats and one-to-one work aim to support attendees to grow and develop practices that allow them to maintain positive wellbeing in both their professional and personal life. The process develops a habit of reflective practice and facilitates a safe space where people can explore their current and lived experiences, so each person seeks to notice what gives them life, energy, and meaning in their professional and personal life. This enables people to reflect on their lifestyles and decision-making, which in turn is helpful in their work.